My Now Lifestyle Now Body Day 1 Workout Went Well!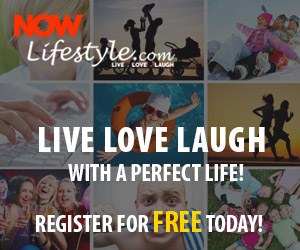 Good Day Readers
I started my day 1 of The Now Lifestyle Now Body Program yesterday, and I just have to let you know I feel fantastic.
I wasn't soar at all the next day, and I even broke a in to a good sweat in the gym. As a matter of fact, my muscles feel kinda pumped up!
I can't wait until the second workout day.
Now Lifestyle REAL Results – My Now Lifestyle Workout
Now Lifestyle REAL Results – My Now Lifestyle Workout Connect with me here: https://www.facebook.com/danieljkump Instagram: @danieljkump Online Sales Pro: http://DanielKump.com Now Lifestyle: http://GrowWithDaniel.com WELCOME TO THE "LEADERSHIP BUILDING PHASE" OF NOWLIFESTYLE.COM What is the leadership building phase? Good question! The success of any home based business launch is 100% dependent on. 1. The team behind the company 2. The company track record and the products themselves 3. People with great work ethic who want to work from home. [+] People who understand their success is 100% dependent on their efforts and no one else's. If you possess these qualities WELCOME!! You are definitely in the "right place at the right time" So in the next 60 to 90 days NowLifestyle.com will launch to the general public. Right now before launch we are looking for: [+] Successful Network Marketers looking for a good home [+] Positive energetic people with a great mindset [+] People Now Lifestyle Now Lifestyle Joel Therien Now Lifestyle Review Now Lifestyle Compensation Plan Now Lifestyle Scam Now Lifestyle Auto Responder Now Lifestyle Lead Capture System Now Lifestyle NLS University
My Friend, It had been about 2 to 2 1/2 years since I had worked out in a gym. I followed Joel's instruction to the letter by working my muscles to total failure, then resting in between warming up & my working set.
I also took the dietary fiber in the morning, and my protein shake after working. Being that I am also a diabetic on insulin, I to eat at least 5 times a day anyway, so living The Now Lifestyle fit's in just right with my schedule's.
You can become a Now Lifestyle member by going here and joining:
Get Fit In 7 to 10 Minutes,
Hidalgo Jones
Global Fitness Gear CEO
Skype ID: hildogojones
PS.
The Dietary Fiber didn't taste bad, I purchased the taste less kind. The Protein Shake was strawberry flavored.
Please follow and like us: